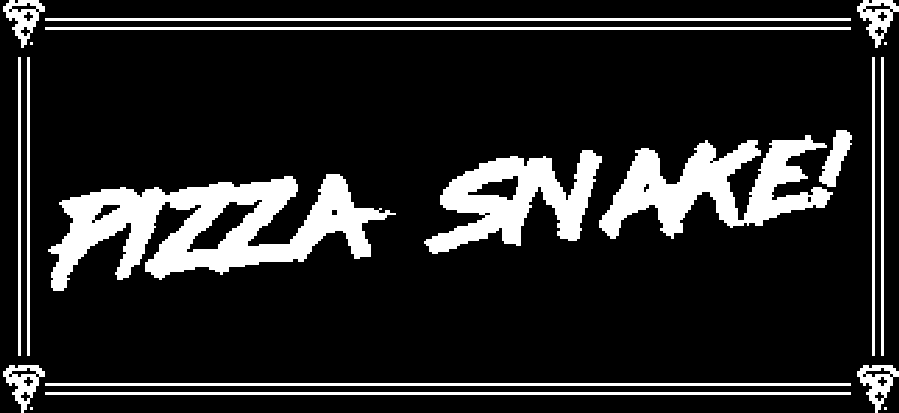 Pizza Snake for Playdate!
Everything you love about pizza and snake in one convenient .pdx!
A simple snake game made in Lua for the Playdate.
Control the snake with the crank or the D-pad (so many choices) and gobble up the pizza to grow!


*Note: I haven't received my Playdate console yet, so this has not be tested on actual hardware!

Install instructions
Please see the official sideloading page from Playdate for more information on how to sideload:
Comments
Log in with itch.io to leave a comment.
This is a really nice and simple snake game. Any chance of persistent high scores? That's all it needs!
Thanks for checking it out, I'm glad you enjoyed it!

And yeah I've been meaning to add that, just haven't gotten around to it... one day though!
Very simple but stands out amongst the various snake-like games on Playdate. Prob my favorite of them besides Snak.
Another excellent game. Great in short bursts, or for allowing friends to try something familiar on your new device. People like this add an extra dimension to an already exciting console. Thanks for another brilliant title!
Loving this game! Small feature request - can you put the final score on the end screen when you die? That way you can see how far you got without having to check the counter while playing.
really glad to hear that you like the game so much.
Yeah, a "this run" level count is a great idea.
I'll add that in.
Whoops, I replied to your wrong comment. Anyway, the levels completed this run is still a good idea for my game.
I just tried to side load this and its failing not sure if its the game or the side loader. Its saying the pdxinfo is missing but I see it in the zip
Thanks for letting me know. Unfortunately, I've heard this from a few different people. I don't have one yet, so I can't troubleshoot the issue at the moment.

Thank you for checking out the game though!
Hopefully I can get it sorted out in the near future.

no worries honestly I think it's more on panic. Love that people are developing stuff already

That issue seems to be fixed now, was an issue on Panic's side!
Oh that's great news!

So you were able to just drop in the .zip file and everything worked normally for you?
I actually had to unzip, put it in its own folder with the same name as the zip and rezip it, it was stating an error with finding a top-level .pdx file. Basically after the structure was .zip -> <folder>.pdx -> gamefiles, I was able to upload and play just fine!
FYI, if you are sideloading the game via the website portal, you don't even need to unzip it. You can upload the zip file and it will work just fine!